In this tutorial, we will see how to create a custom field.
A custom field is an additional piece of data that can be added to the information available by default about contacts, companies, opportunities or activities.
Let's imagine that we want to indicate if a contact is a customer or not. To do this, we will create a "is customer" field on the contacts. To get started, let's go to the Settings menu and then click on "Custom Fields". Let's create a new field.
The field relates to contacts, rather than companies, activities or opportunities. We want it to appear with the wording "Is Customer". And this is Yes/No type information, since a contact is a customer, or not. Let's validate the creation of the custom field.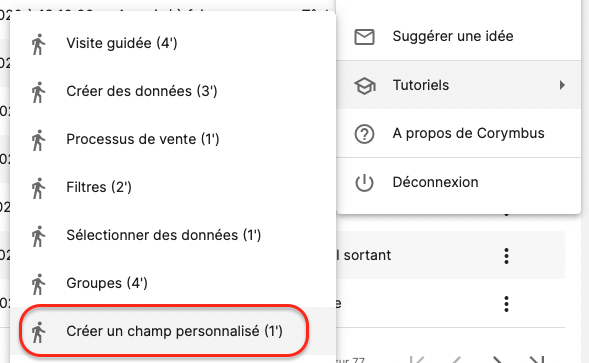 When you create or modify a contact, the field is now available as a result of the standard fields… In the list of contacts, we can now display this field, just like the others, in an additional column… And we can also change its value from the list.