Enterprise Edition: CRM for small businesses

Choose which data to display according to its owner: you can either view the data attached to all users or filter only the data of a given user (yourself, by default). This makes it possible to review the business or opportunities of each sales representative in individual interviews.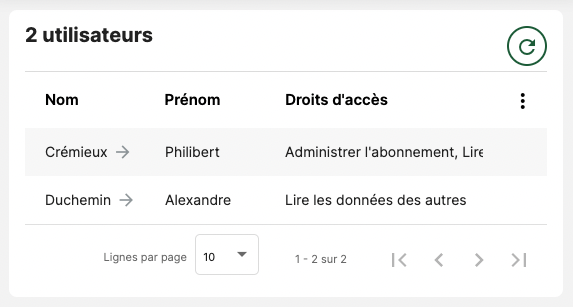 Each user has specific access rights:
Read only your own data
Create/modify your own data
Delete your own data
Read other users' data
Create/edit other users' data
Delete other users' data
Send email campaigns
Export data
Access the vending machines
Administer the subscription
Most of the time, Small Businesses choose to work on trust and assign each user all rights. In any case, Corymbus keeps track of all data changes. Thus the record of a contact, a company, etc., shows the history of all the changes made. It is therefore found that such a user has modified such a field, such a day at such a time, with such old and new values. This makes it possible to understand the origin of certain changes, and also to correct possible errors in case of false manipulation.