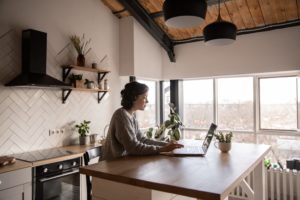 Freelance Edition: CRM for Freelance
Specifically designed as the CRM for Freelance par excellence, the Freelance edition of Corymbus integrates all the standard features of Corymbus, all for a single user, and offered at an unbeatable price. Since its foundation Corymbus wants to help the Independents. We are aware that the market offers either free solutions that are often insufficient or too complex, or very powerful solutions but at prohibitive prices. There are therefore ultimately very few options for Independents or Freelances.
Corymbus features are all available without limits, including invoice and quote management. The only exception to unlimited is the storage of documents (other than quotes and invoices created in Corymbus), restricted to 20 megabytes (it is however possible to subscribe to additional storage ).
This edition is therefore highly recommended to Freelancers and Independents who wish to equip themselves with a CRM. The main benefits are:
More efficient time spent on sales and marketing : Corymbus helps you focus on important tasks at the right time.
More visibility on projected revenue.
More time for "production" activities, where you exercise your real job, while serenely preparing for the future with upcoming missions that are easier to win.
And more time for loved ones, family, friends!
So don't wait any longer, create your free trial account without credit card or ask for a demo ! Corymbus is renowned for its simplicity. It also includes many tutorials that help you get started with advanced features if needed. If you want to load existing data, this is also possible thanks to the import function. And during the trial period we are at your disposal to help and advise you!
Restrictions
A Corymbus Freelance Edition subscription can only be used by one person, for example a self-employed entrepreneur or a person in a company without anyone else having to use this account.