The Corymbus CRM dashboard has been redesigned to provide more flexibility and consistency on opportunity information.
Until now, there was a filter on the monthly forecast chart, and a filter on the pipeline by sales stages. These two elements have been merged into one, common to the entire dashboard.
It is thus possible to filter the table on the opportunities of one's choice, for example:
on a fiscal year offset from the calendar year (this was previously only possible on the graph, not on the table)
to display only opportunities related to a product to a given service
Thus in the example illustrated below, the dashboard displays the "Audit" opportunities, carried out or planned for a fiscal year from April 1, 2020 to March 31, 2021 (to filter opportunities on a given type of service (or product), a custom field "Offer" has been defined on opportunities).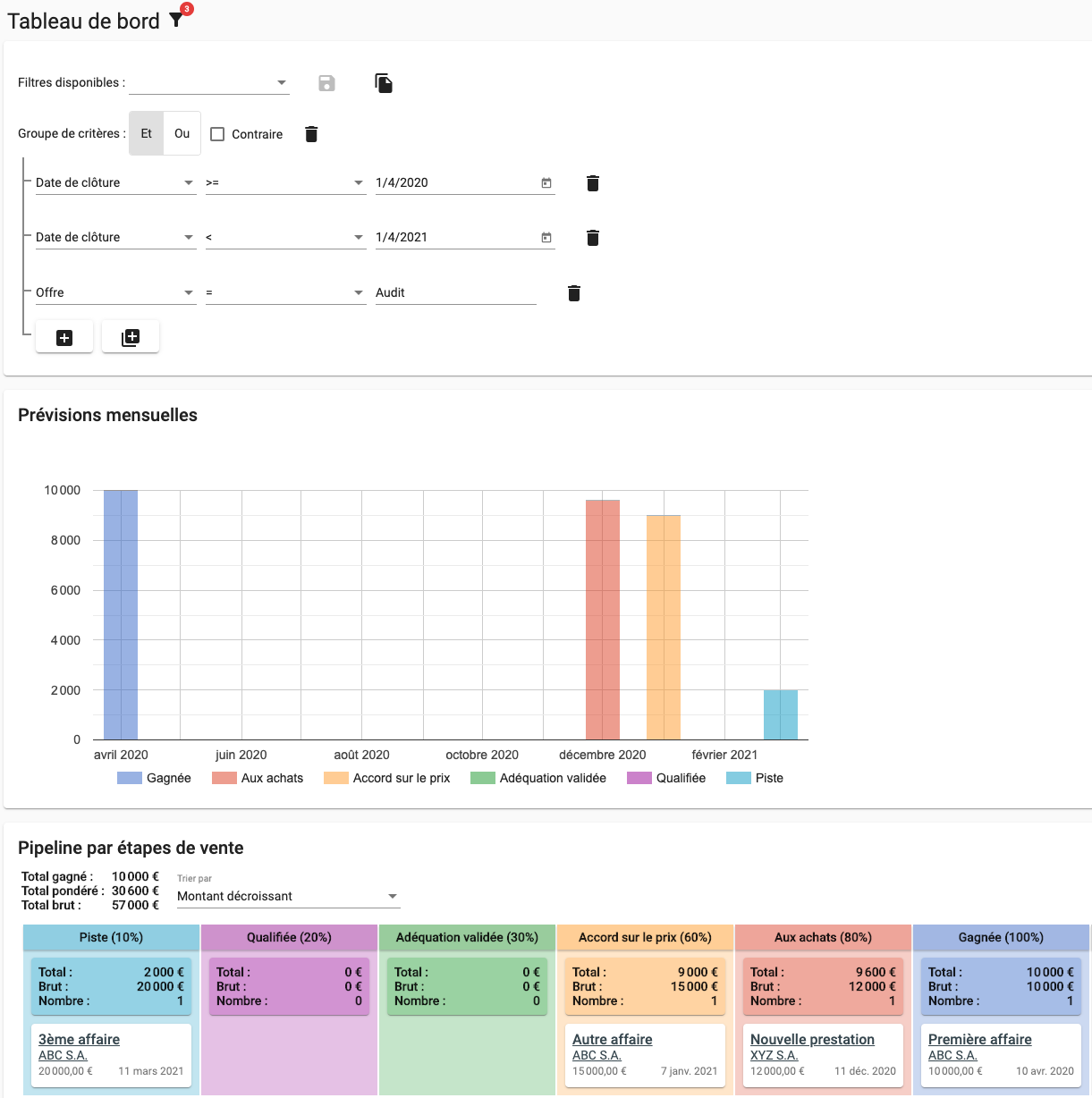 This makes it possible, thanks to the "Total earned" and "Weighted total" information, to estimate the contribution of this service to the overall turnover: €10,000 already earned, with a forecast total estimated at €30,600.
If you have several types of products or services to follow, you can save a filter for each of them…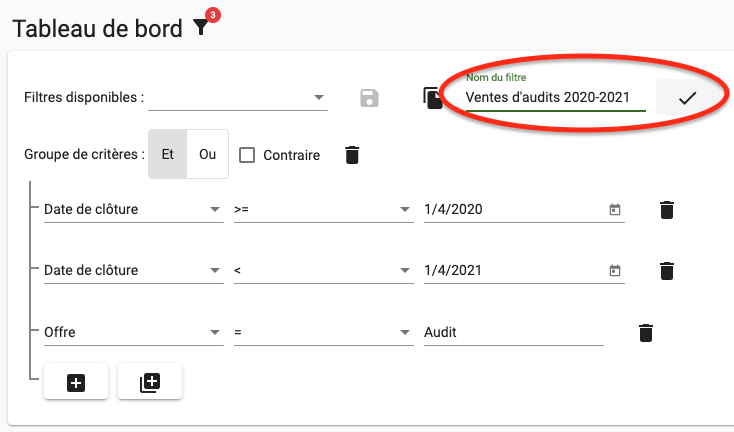 … then activate in turn the different filters to access the potential of each offer in one click, whenever necessary: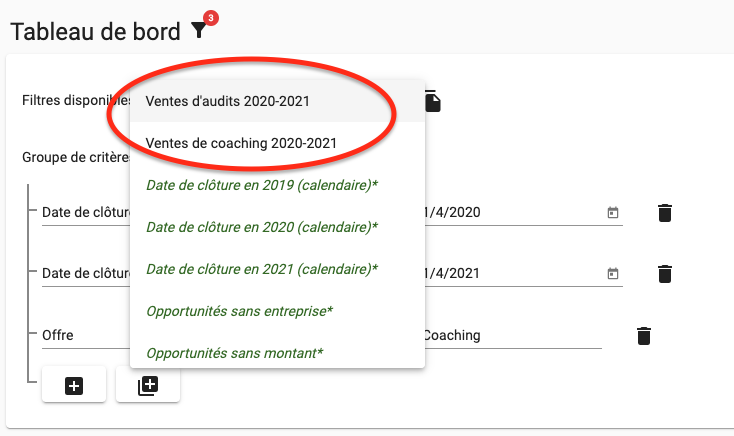 To learn more, watch the video tutorial showing how to create a custom field and get this reporting: